Japan's mobile gaming market is the world's oldest and most mature, but it still continues to grow.
That is according to the newest numbers fromJapan'sMobile Content Forum(MCF), an industry association based here in Tokyo.
The MCF says that the Japanese market forgames delivered on mobile devices reached a size of 1.53 trillion yenor US$13.9 billion* in 2020.
The market grew by around 9% when compared to 2019, mainly driven by increased demand by users in Japan for mobile games following the corona pandemic.
Here is a chart showing how Japan's mobile gaming market has been growing over the last years, according to MCF: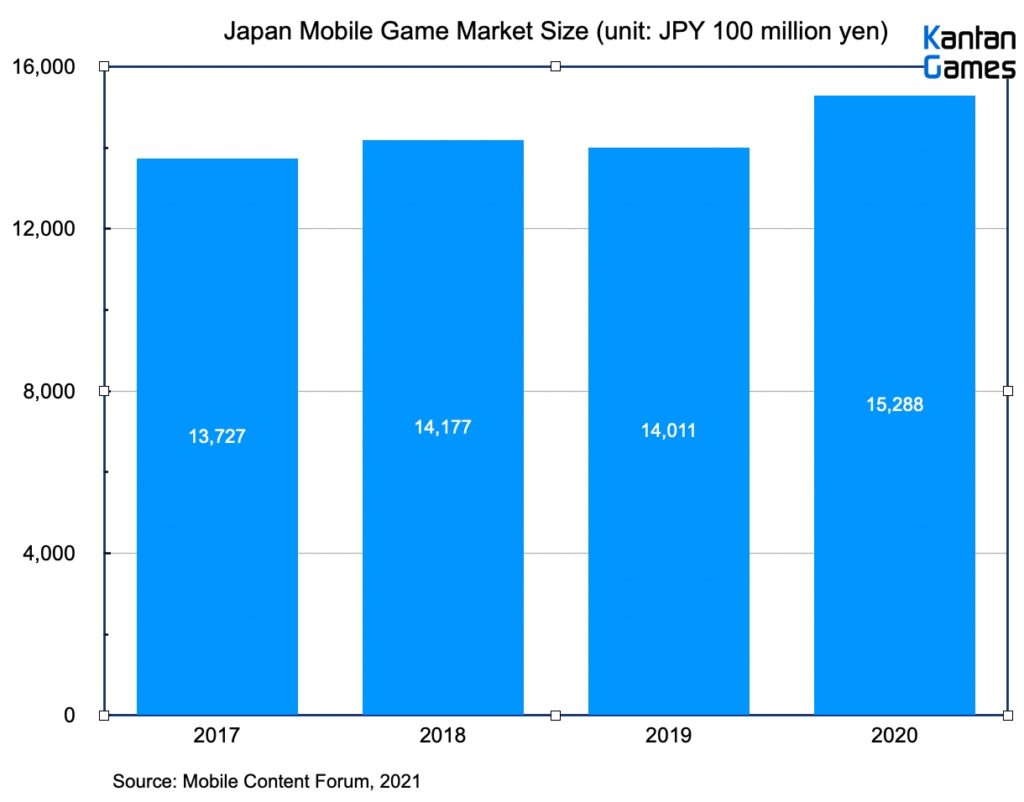 *Currency conversion for all sums mentioned above: 100 yen = US$0.91 on August 12, 2021 Japan time.